Regardless of a child's ability, all kids should have a place to play, dream, make friends, and feel included. For children living in Northern California, that place is Universal Universe in Sacramento's historic Southside Park. Opened in 2005, the park has played an essential part in children's lives by providing inclusive and rich play for kids of all abilities.
After the overwhelming success of Phase One, where we installed the "We Go Round," Jonnie and Friends Reach for the Stars continues collaborating with the City of Sacramento and its many partners to add even more fun and needed sensory play equipment to the playground, known for its planet and galaxy themed playground and an alien spaceship looming above!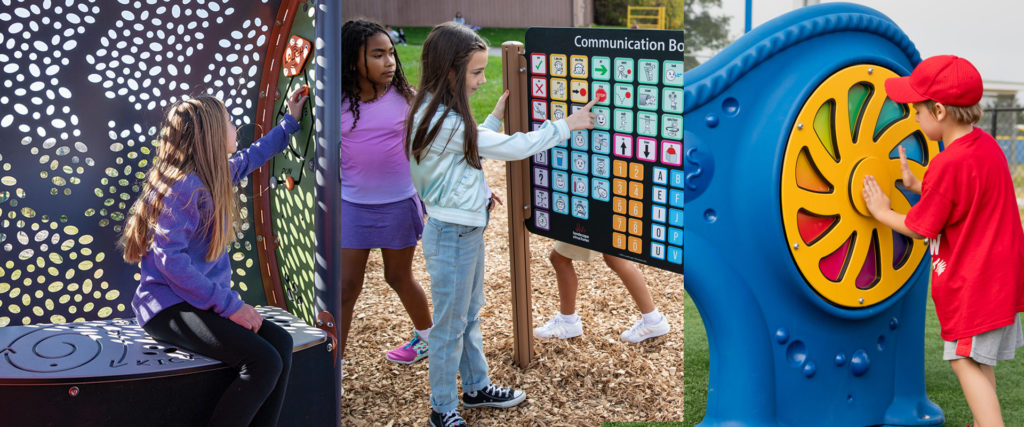 With your help we can continue to enrich the lives of our children by purchasing and installing the following:
Sensory Play Center/Cost: $40,882*
The multiple panels encourage children to interact and explore textures, sounds and shapes and create an exciting multisensory play experience. This feature also engages peripheral vision and visual tracking and visual stimulation. 
Serenity Spot/Cost: $24,208*
The Serenity Spot provides a place to learn, socialize, sit, relax, play and engage. All this and more, as sometimes a child, caregiver or parent needs a comfortable place to step away and still be part of the play space. This feature will help children with autism be calm and allow the expression of stimming behaviors. Everyone is welcome to be themselves here.
Communication Symbol Panel /Cost: $2,500*
This feature helps non-verbal, speech-challenged, and early learning children communicate with friends and caregivers. The symbols are universally understandable and easy to use and will add more inclusion and fun to playground.
Future Goal: NASA Braille plaques of the Sun, Planets, and Galaxy
Currently in the planning stages, this feature will allow children with low vision to explore the universe and navigate the playground, may be the first-ever in a playground setting in California.
We believe the addition of these items to the Universal Universe Playground will benefit a new generation of children by providing many years of fun, education, and inclusive play!
PROJECT BACKGROUND:
The project began as a tribute to Jonnie Laver, who developed meningitis at a young age and became reliant on a wheelchair. He loved the Universal Universe Playground and played there regularly until his passing in 2019. His family continues their dedication to improving this playground and is grateful for the outpouring of support and kindness from the City of Sacramento and the Community.
Learn more at Jonniesdreamplayground.com
Be sure to select: Jonnie's Dream Playground at Southside Park!
* These are estimated costs. These costs may vary based on economic conditions, contractor's cost to install the items, time it takes to raise the funding and supply cost at the time these items are ordered.